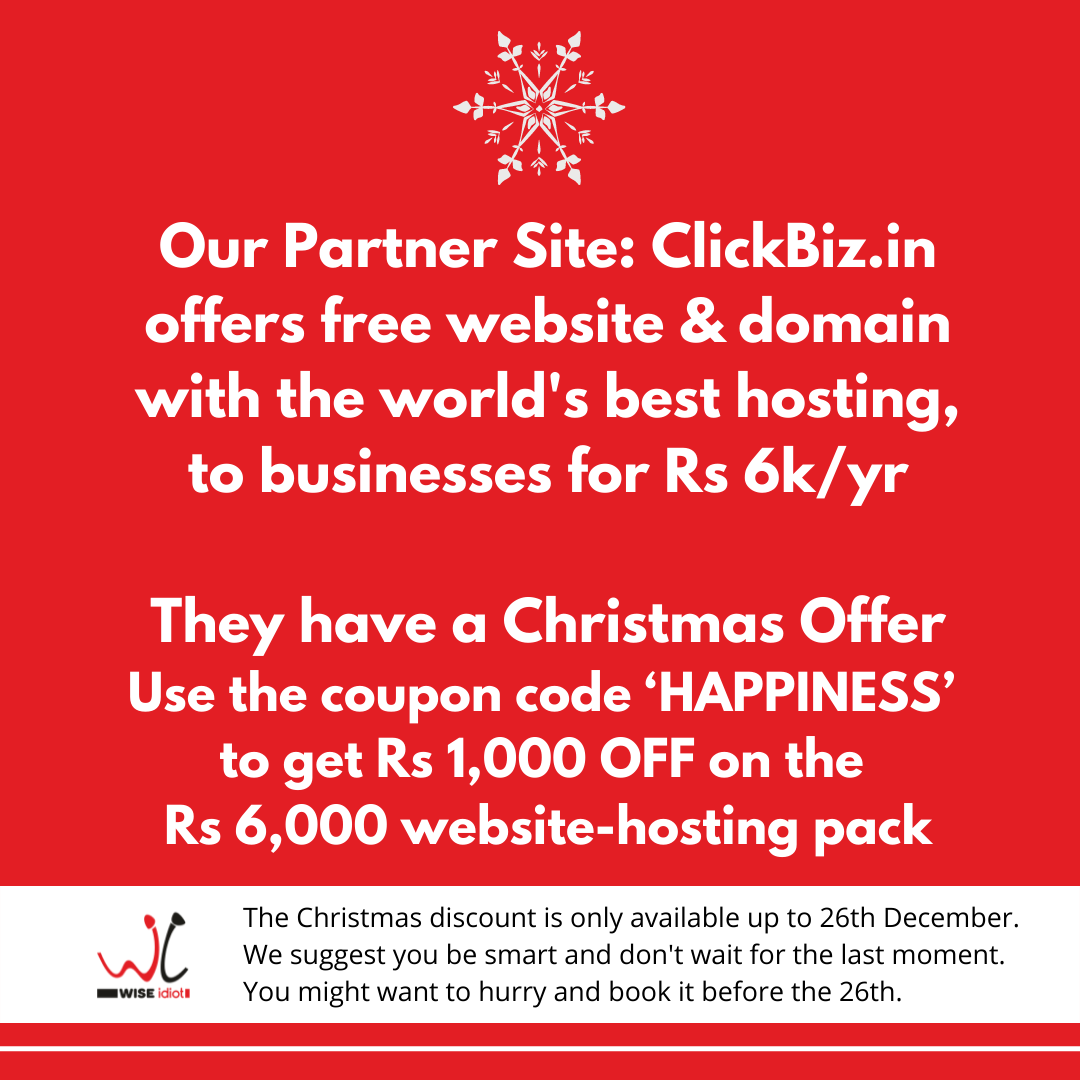 Our Partner Site: ClickBiz.in Offers Free Website & Domain Worth Rs 60,000 with the World's Best Hosting for Only Rs 6k/yr.
They have a Christmas Offer on their Free Website and Domain Offer that is worth Rs 60,000 but offered at Rs. 6,000/year.
Use the coupon code 'HAPPINESS' to get Rs 1,000 OFF on the Rs 6,000 website-hosting pack.
This offer is especially useful for any small business owner or consultant who needs a fully functional 100% customisable website.
Unlike other offers you see advertised online, this one has no limits. You can customise as much as you want. Add as many pages you like. Add all the videos, images you want.
The website is built on the WordPress platform and comes loaded with SSL security and CDN that boosts speed. Plus, you get hosting from the expert recommended world's fastest hosting called SiteGround.
The Christmas discount is only available up to 26th December. We suggest you to not wait for the last moment. You might want to hurry and book it before the 26th. A smart business owner will do that.