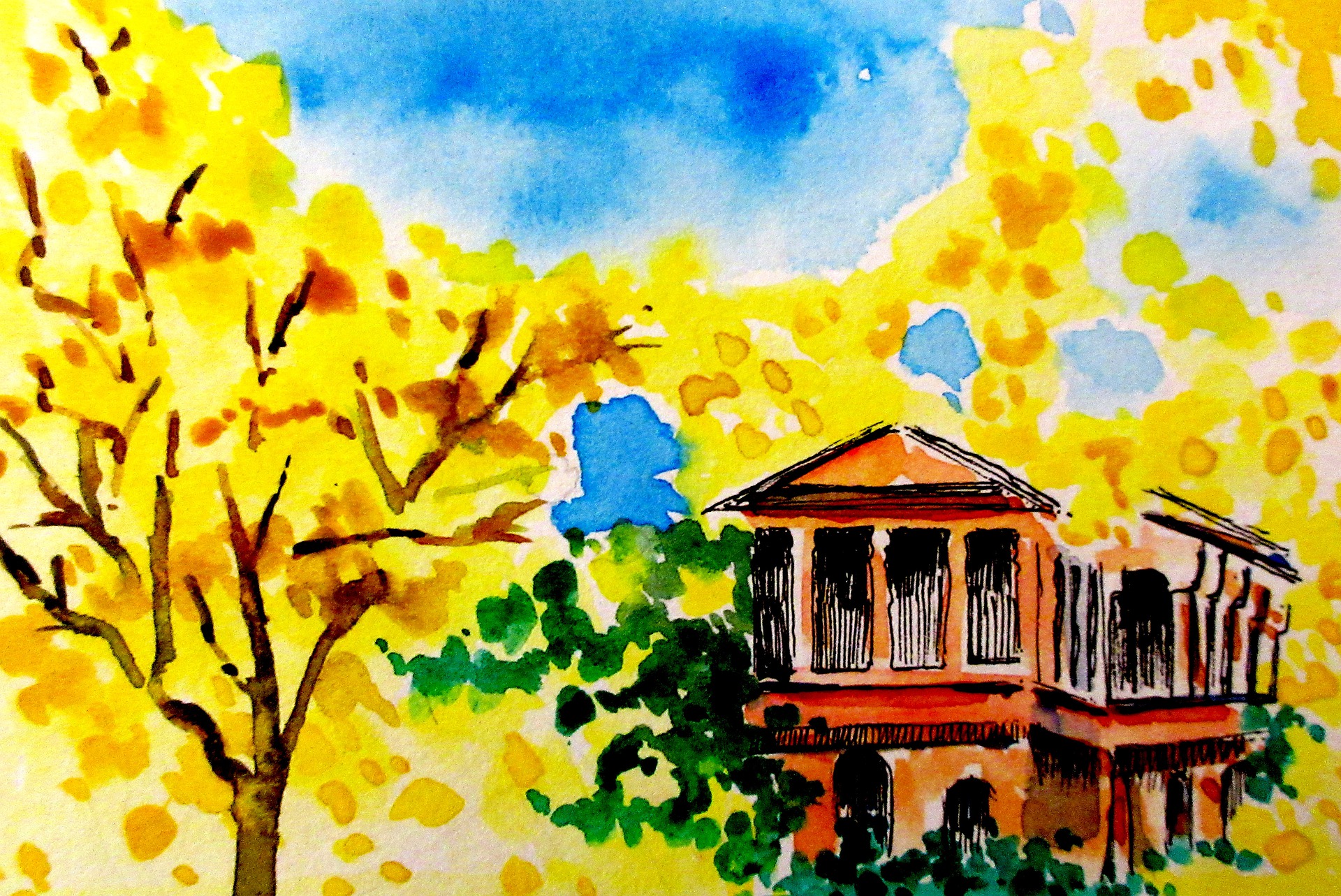 Bengaluru, earlier and sometimes even now known as Bangalore, takes the no. 1 spot in the Ease of Living Survey 2020, effectively making it the best city to live in India. We look at different parameters that will help you decide whether it is suitable for you.
Ease of Living Scores
Here is how the city ranks on EOL numbers:
Quality of Life: 55.67
Economic Ability: 78.82
Sustainability: 59.97
Ease of Living Score without Citizen Perception Survey (CPS): 43.3
CPS: 78
Weighted Ease of Living Score (after adding CPS score): 66.7
Pan-India ranking for Bengaluru across the four categories of the Ease of Living Index:
Quality of Life: 17
Economic Ability: 1
Sustainability: 20
Citizen Perception Survey (CPS): 42
The low CPS score underlies two contradictory aspects of the city. On the one hand, it shows that it has quite a long way to go in terms of meeting the expectations of its residents. Indeed, this can be seen in the Municipal Performance Index (MPI) where the city ranks at number 31.
And on the other hand, the CPS score likely hints at an educated and aware population which in turn points to strong public discourse and an active intelligentsia. This awareness may be more now than before as Bangalore has become a global centre of sorts – at least for software and you can see this in its no. 1 rank in Economic Ability. Being at the top position means residents are proud of what they have achieved and more aware of what's happening around the world. They know the heights the city can scale and do not shy away from facing facts that hinder these dreams.
An interesting thing to note if you like to ponder these sort of things, the lower CPS score of Bangalore can be contrasted with that of Chennai which even though it ranks at the fourth spot in Ease of Living, ranks much higher in CPS (ranking at no. 15). If you like numbers, you can see a detailed breakdown here.
Weather
Bangalore was known for its weather. And there have been strong opinions in the media and public discourse on how it has deteriorated over the last 2-3 decades.
All that being said, the city still has better temperatures than what the rest of the country sees. It has a maximum average temperature of 32.8 °C and a minimum average temperature of 19 °C during the summer season, while in winter this temperature ranges between 29.6 °C and 14.6 °C. It sees approx. 37.7 inches of rainfall (951 mm) with a total of 98 rainy days in the year. The maximum average humidity is 79%.
Weather Breakdown Around the Year
| | | | | | | | | | | | | |
| --- | --- | --- | --- | --- | --- | --- | --- | --- | --- | --- | --- | --- |
| Measure | Jan | Feb | Mar | Apr | May | Jun | Jul | Aug | Sep | Oct | Nov | Dec |
| Avg. Temp °C | 20.7 | 22.8 | 22.8 | 26.6 | 25.5 | 23.2 | 22.4 | 22.2 | 22.4 | 22 | 20.9 | 20.1 |
| Max. Temp °C | 27.4 | 29.6 | 29.6 | 32.8 | 31.2 | 27.5 | 26.4 | 26.1 | 26.7 | 26.4 | 25.7 | 25.8 |
| Min. Temp °C | 14.6 | 16.1 | 16.1 | 20.8 | 21 | 20.2 | 19.8 | 19.4 | 19 | 18.4 | 16.7 | 15.1 |
| Rainfall (mm) | 4 | 7 | 7 | 45 | 131 | 126 | 134 | 137 | 125 | 147 | 65 | 23 |
| Rainfall (in) | 0.2 | 0.3 | 0.3 | 1.8 | 5.2 | 5 | 5.3 | 5.4 | 4.9 | 5.8 | 2.6 | 0.9 |
| Humidity (%) | 56% | 46% | 46% | 51% | 65% | 76% | 78% | 79% | 78% | 78% | 72% | 65% |
| Rainy Days (nos) | 1 | 1 | 1 | 5 | 11 | 14 | 15 | 15 | 12 | 13 | 7 | 3 |
| Avg. Sun Hours (hrs) | 8.9 | 9.8 | 9.8 | 10.6 | 9.5 | 6.8 | 6.1 | 5.7 | 6.4 | 7.2 | 7.1 | 7.5 |
Infrastructure – Roads, Traffic, Connectivity
Bengaluru is known for its traffic. When the IT boom happened during the 1990s and 2000s, the pace of economic development outpaced the infrastructure as what happened in most Indian cities. It seems we are perennially playing catch-up. The traffic problems here happen due to many reasons but primarily because the city road network is radial in nature, i.e. converging in the centre.
Radial nature of Bangalore roads – A congested centre with a mesh of small narrow roads
Bengaluru is an organic city and not a planned one. It was a small town that grew big, radiating outwards from its centre. Consequently, it suffers from congestion as what happens when an old unplanned city expands at a faster pace than infrastructure can keep up. The main arterial road of the city, MG Road, is wide but the roads that lead to it are narrow, winding relics of a nostalgic past.
Some of its roads are now specialised hubs for commercial and entertainment activities. MG Road, Brigade Road and Commercial Street are now shopping, recreation and corporate areas while B.V.K Iyengar Road is a retail destination. Unfortunately, all collector roads leading in and out of these main arterial roads are old and narrow. This leads to traffic snarls on a daily basis.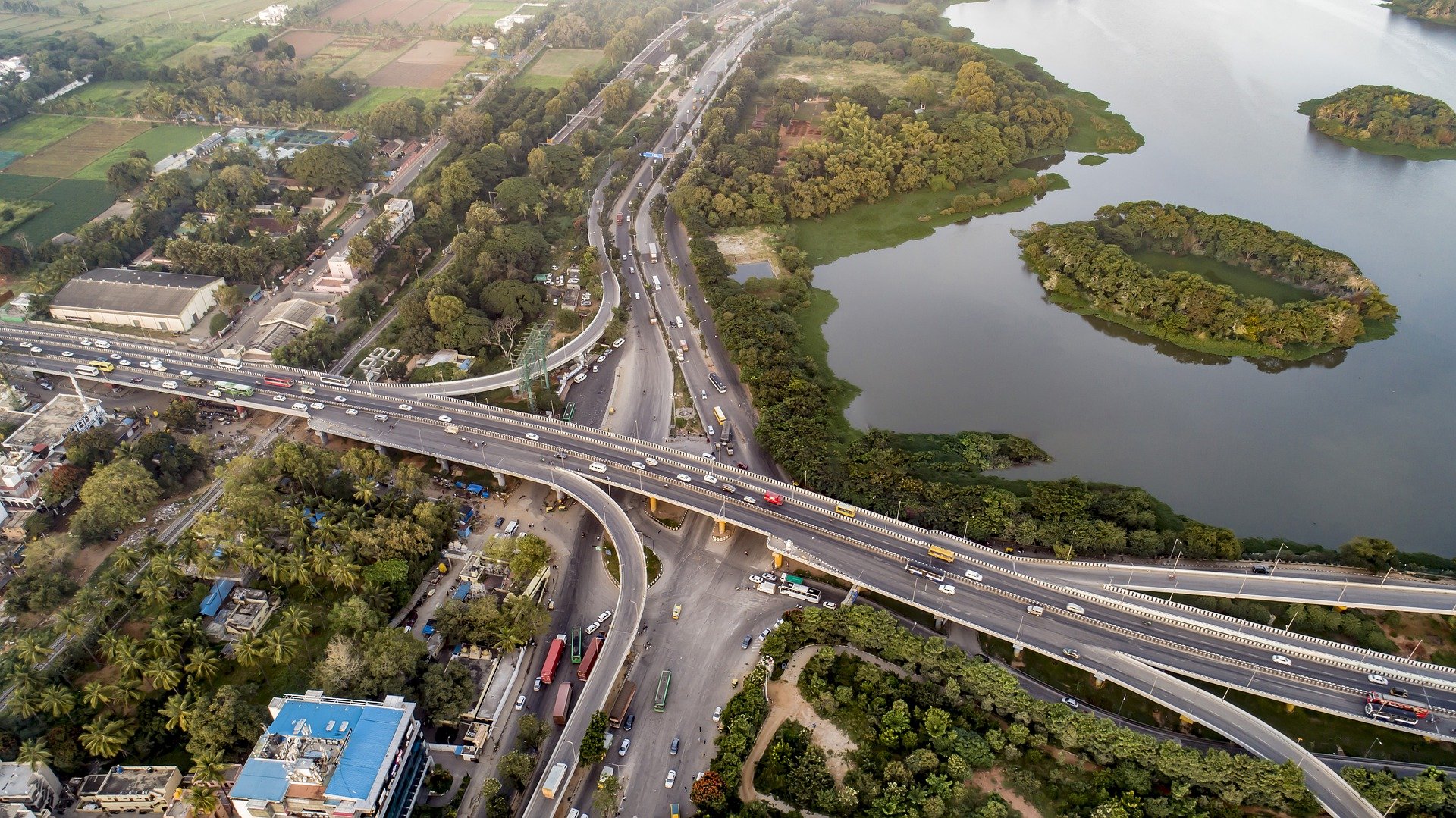 The Karnataka Government recently unveiled a Rs 6,000 crore plan with the outlay spread over 3 years for basic infrastructure development but it may be better if you keep your fingers crossed since past projects like Bangalore Metro Rail haven't kept pace with demand. The city needs a future-oriented master plan that focuses on both above-ground and underground options if it ever is to solve its traffic (and related) problems.
There is a small thing you should know if you are planning to move to Bangalore: The city's streets have an affinity for potholes, especially during the rains. This in turn creates a lot of ruckus on social media during the monsoon. The city's intelligent citizens are not shy of creating artworks out of the road conditions. Most are hilarious and yet you cannot but get irritated at the lack of basic roads in India's top city. Governments and civil servants come and go but the road condition stays deplorable.
Infrastructure – Electricity
The electricity in Bengaluru is managed by Bengaluru Electricity Supply Company (Bescom). When compared to the rest of the country, the situation is much better though maintenance and upgrades do tend to create a ruckus every now and then.
If you are in the city to work and stay in a new apartment-type residential society, then you will likely not experience any power shortage due to the backup generators both at office and home. If you are staying in a standalone house or apartment on the other hand or want to start your own business in a cheaper commercial complex, then having power backups will have to feature somewhere in your to-do list.
Health
On the face of it, Bengaluru has better hospital infrastructure than most other cities in the country. However, numbers point to a different story. It has a healthcare score below 50 (out of 100), in the Ease of Living Report, much lower than the national high of around 80 (for reference see page 116 of the EOL Report).
This can also be seen on a state level. Karnataka ranks 13th in Niti Aayog's Health Index, with a score of 57.93, though the state ranks considerably lower in Governance and Information, ranking 26th in the country among all states and UTs.
The city ranks 3rd in the list of eight cities covered by the real estate portal, Housing.com, in its report on the state of Indian Healthcare. The report estimates the number of beds per 1,000 people in the city at 3.6.
Numbeo, a site that creates scores on different parameters based on visitor surveys, ranks the city at no. 12 out of a total of 19 cities in its healthcare index. On the India Fit Report 2020, published by the fitness tracking company GOQii, the city ranks 4th in overall health.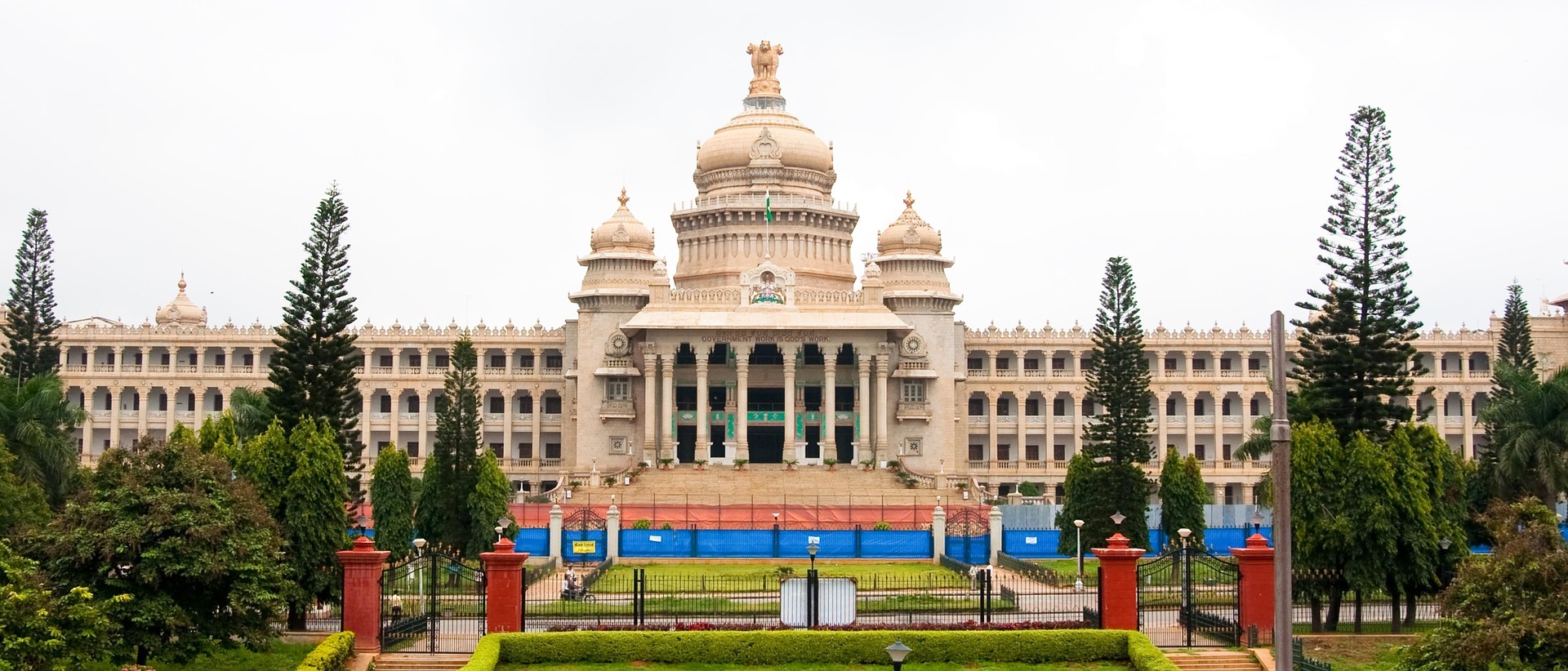 Education
The city scores high on education, perhaps due to mostly being a service-oriented market and historically being a centre of learning. Most of the residential areas have schools nearby, becoming sort of a hub for housing projects.
Schools
The education strength of Bengaluru in schooling can also be seen in pan-India school ratings such as the EducationWorld rankings. The city features prominently in this list with institutions such as Inventure Academy, The Valley School and the Mallya Aditi International School, featuring in the top 10 co-educational schools in the country.
The city has had a strong school infrastructure even before independence. Quite a few schools in the city were established in the 19th century with the oldest being United Mission School founded way back in 1834 as Wesleyan Canarese School.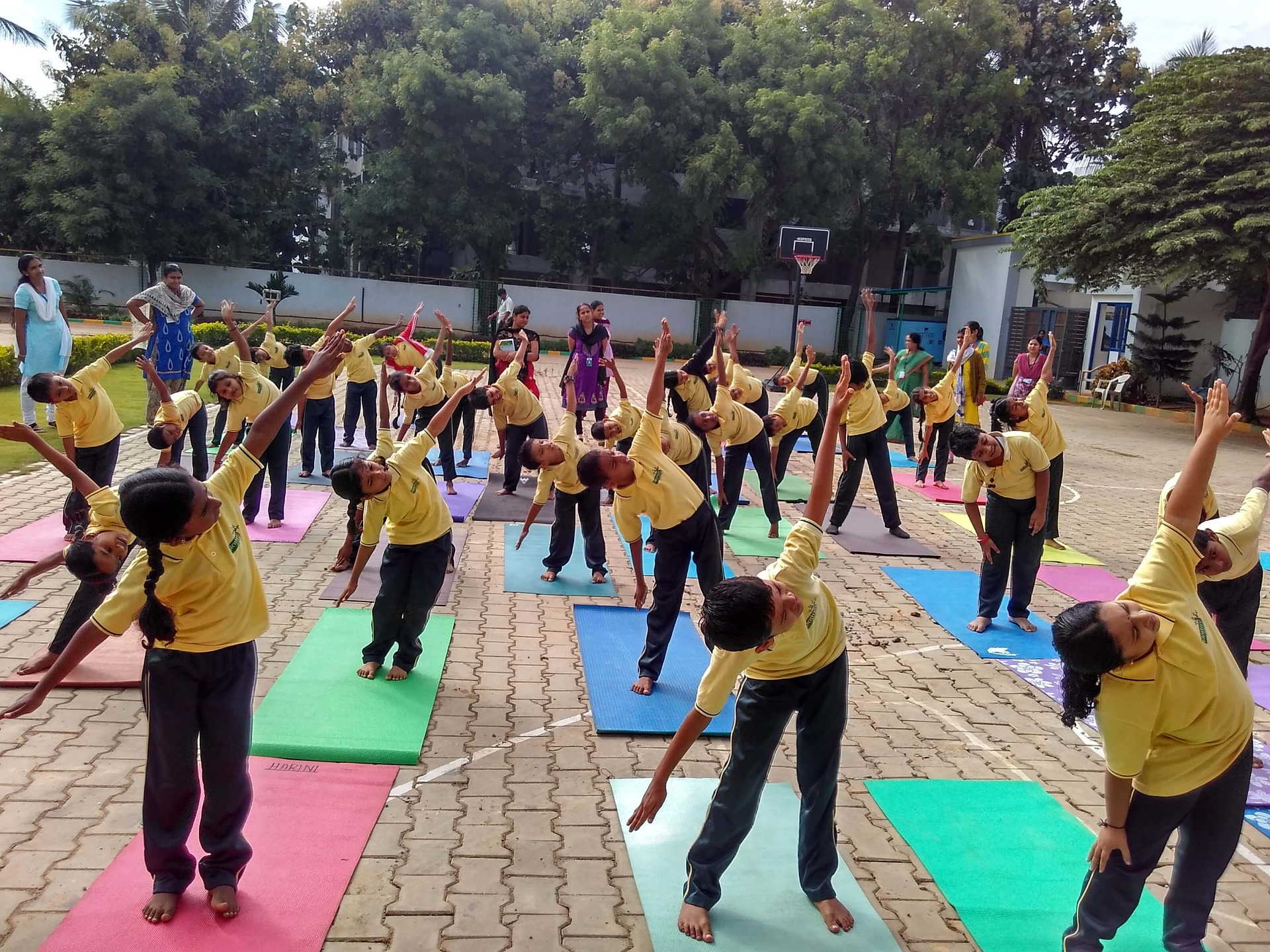 Colleges and Universities
The primary university in the city is Bangalore University with over 500 affiliated colleges and more than 3 lakh students. M. Visvesvaraya established the state's first engineering college, the Government Engineering College (now called University Visvesvaraya College of Engineering or UVCE for short) in 1917.
Many prominent higher education institutions such as the Indian Institute of Science, Indian Statistical Institute, Indian Institute of Astrophysics, National Law School of India University and Indian Institute of Management Bangalore are based in the city.
Housing
Bengaluru scores considerably high on the Housing and Shelter score in the Ease of Living Index, scoring above 80 (out of 100).
The online property portal, Makaan.com, reports that top localities include Koramangala (average cost: Rs 5,820 per sq ft), Rajaji Nagar (average cost: Rs 11,100 per sq ft), Ashok Nagar (average cost: Rs 22,780 per sq ft) and Malleshwaram (average cost: Rs 12,200 per sq ft).
The website further classifies different areas for rent and for buying. The list can be summarised as below:
North Bengaluru:

Rental: Hebbal, Yelahanka and Kasturi Nagar
Purchase: Horamavu, Devanahalli and Yelahanka

South Bengaluru:

Rental: Koramangala, JP Nagar and Ejipura
Purchase: Jigani, Anekal City and Chandapura Anekal Road

East Bengaluru:

Rental:  HSR Layout, Whitefield and Indiranagar
Purchase: Whitefield, Hoskote and Varthur have most stock

West Bengaluru:

Rental: Rajaji Nagar, Yeshwantpur and Malleshwaram
Purchase: Nagarbhavi, Rajaji Nagar and Chamarajpet

Central Bengaluru

Rental:  Frazer Town, Benson Town and Vasanth Nagar
Purchase: Magadi Road, Frazer Town and Benson Town
Arts and Culture
The city has a thriving arts and culture scene. It hosts an international art festival called Art Bangalore. It also has India's only dedicated cartoon gallery set up by the Indian Institute of Cartoonists (though in a basement). The domain for the institute was up for sale back in 2022 but thankfully, it is up and running now (though still not with an SSL certificate).
Theatre and films play a prominent role with the city being the centre of the Kannada film industry. Places like the Ranga Shankara and Chowdiah Memorial Hall regularly hold English and foreign language theatres and amateur film screenings.
The city has strong Carnatic music traditions. For those who did not know, Kempe Gowda founded the modern city in the 16th century as a part of the Vijayanagar Empire, where Carnatic music flourished. Some of the renowned exponents of the genre call Bengaluru their home.
The city has its own genre of rock music called Bangalore Rock. Some bands you can check out are Raghu Dixit Project, Kryptos, Swarathma and Agam.
Swarathma – Rang Zinda Hain (Official Music Video)
The city has a lot of museums. The best two at present are likely the Indian Music Experience Museum at JP Nagar 7th Phase and the Visvesvaraya Industrial & Technological Museum near Chinna Swamy Stadium.  There are some offbeat museums that you don't usually see elsewhere in the country. The NIMHANS Brain Museum at Wilson Garden may interest those who are not squeamish while the HAL Heritage Centre and Aerospace Museum at Marathahalli is worth a visit. The Rezwan Razack's Museum of Indian Paper Money at Ashok Nagar is a must-visit for anyone with even a cursory interest in money.
Visiting Bangalore with Kids? Go Prepared
If you are planning a Bangalore outing with your kids, then go prepared. Despite what you may be led to believe the city's playgrounds are not up to mark. Most look like derelicts from the 1980s with no concern for children's safety or hygiene. The Jawahar Lal Nehru Planetarium is best avoided even though you may find reviews stating otherwise online. It has not kept pace with the times. The parks are slightly better but don't be surprised if you don't find ones with trim grass and places for kids to run and enjoy themselves. Bangalore used to be a kid-friendly city but not so anymore.
If you are an aviation buff, then you are in luck if you want to live in the city. Bengaluru hosts the Aero India biennial air show in the month of February at the Yelahanka Air Force Station. The 2023 show saw the debut of the US Air Force's F-35A Lightning II and F-35A Joint Strike Fighter, and two B-1B Lancer heavy bombers. A B-1B Lancer heavy bomber had done a flypast during the earlier 2021 show. The Indian Air Force's Suryakiran aerobatic team also performed during the show.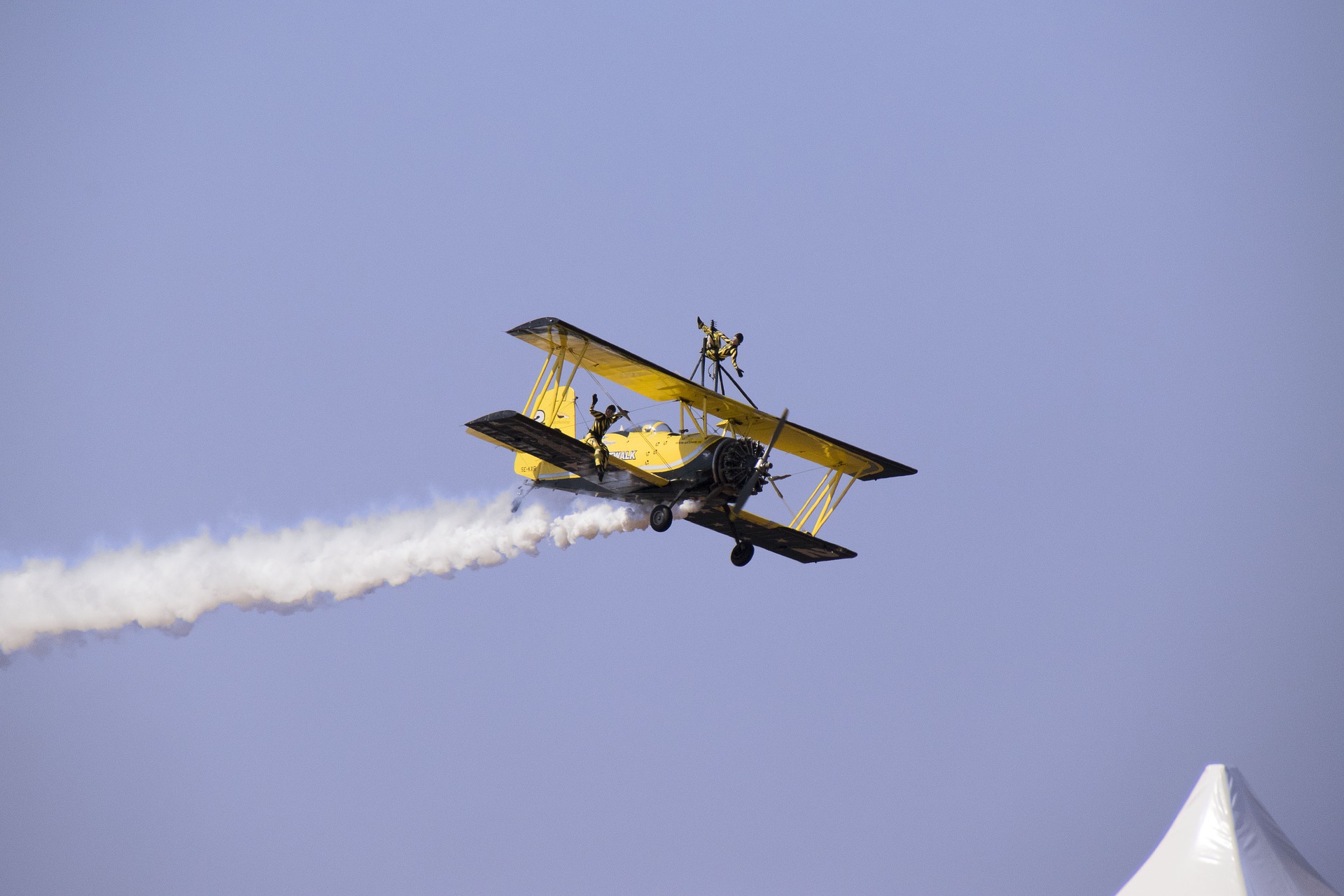 In other words, Bangalore has a strong arts and cultural heritage and continues to promote different forms of activities throughout the year. You will likely not miss out on anything even though the city may not compare to Delhi and Mumbai, both of which have perhaps a more vibrant and layered arts and culture scenes. A word of caution, however, if you have kids and plan to visit the city for a holiday, then go prepared. In the race to become a metropolis, Bangalore seems to have lost its welcoming soul.
Conclusion
In most lists, Bengaluru makes it to the top 10. Despite its infamous traffic, the city scores strongly on several parameters that make it one of the best places to live in India.
References
Cover Image: Art by LonelyCanopy (Pixabay)
Other Images (Pixabay): Hebbal Flyover, Falaknuma Palace, Glentree Academy, Bangalore Air Show
More posts on lifestyle and society