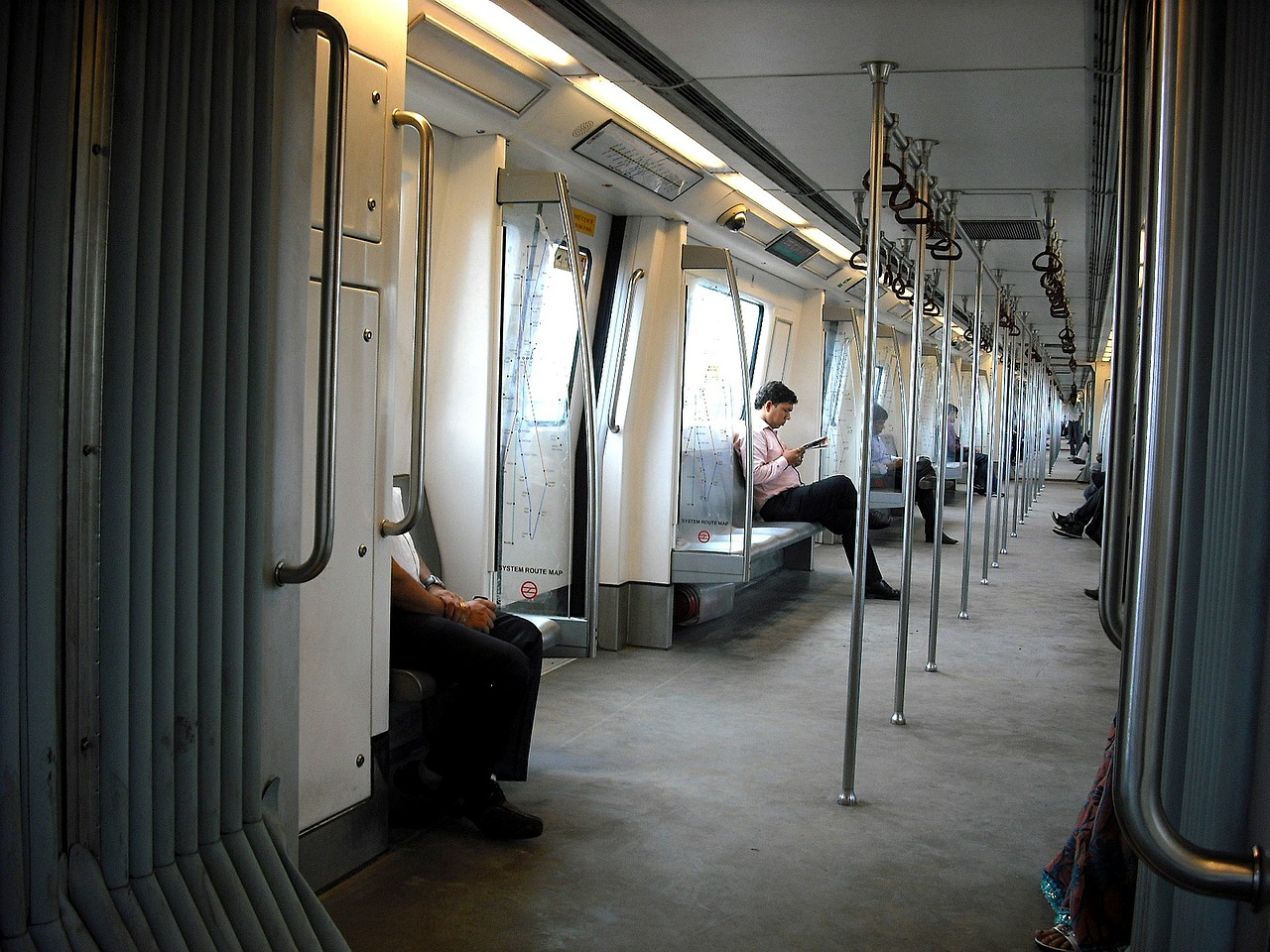 "Dwaraka ko jane wali metro platform number ek pe aa rahi hai. Jin yatrion ko Gurgaon jana hai, waha kripya Rajiv Chowk metro station pe train change karen aur Huda City Centre jane wali metro mein baethen." I hear this recorded message every morning on my metro journey to work from Kaushambi to Nehru Place.
Delhi Metro has changed the way people travel in Delhi and the larger National Capital Region over the last decade. From school going children, college going young adults and regular office goers to senior citizens, first-time travellers and people who want to visit their relatives in a different part of the city, you find all kinds of commuters on a metro journey. Office hours in the morning and evening see the maximum rush. The Delhi Metro reminds me of the Bombay local train during these peak hours.
The beauty of Delhi Metro is the fact that it has been adopted by people from all strata of society. It truly is an egalitarian means of urban public transport. You rub shoulders with skilled labourers as well as business executives on a typical metro journey. What makes the trip interesting, albeit irritating if you are in a hurry, is when you find new travellers standing in the wrong places (like near the metro door) or when such people hesitate to take that leap of faith to step on the escalator.
Spanning the length and breadth of the Indian capital, Delhi Metro has a network of over 213 kilometres with 160 metro stations. It connects Delhi to the suburban towns of Ghaziabad, Noida, Faridabad and Gurgaon. The entire metro network is presently divided into 5 major routes or lines ? red, yellow, blue, green and violet. Construction of the pink and magenta lines is under way. The metro service currently works on a hub and spoke model that works like the spokes of a cycle wheel, i.e. one has to change the train at designated junctions if the destination happens to be on a different route. However, this is going to change soon. Metro stations are now being connected at the periphery so that one does not have to travel to the hub (interchange) station unnecessarily. This will result in a reduction in travel time, making it possible to reach your destination early.
There are two ways to travel in the metro ? using a token or a metro card. One has to stand in a queue to purchase a token for each trip from the counters present at each station. Tokens are preferred by occasional and one-time travellers. The token has to be flashed at the entry gate and deposited at the exit gate of the destination station. Metro cards, on the other hand, make life simple. These essentially are debit cards and work on a pre-paid format. You have to top-up the card with a certain amount and use it at the entry and exit gates of metro stations. Metro cards save time and make travel convenient. In fact, the Delhi Metro Rail Corporation has incentivised travellers to use the card by offering a discount on every trip. In effect, metro travel with a card is slightly cheaper and you pay less as compared to buying a token.
If you are someone who has never travelled by metro, I suggest you take a metro ride soon and see for yourself how easy it is now travelling in Delhi. A metro station is not far away!
More posts on Interests, society, culture and entertainment