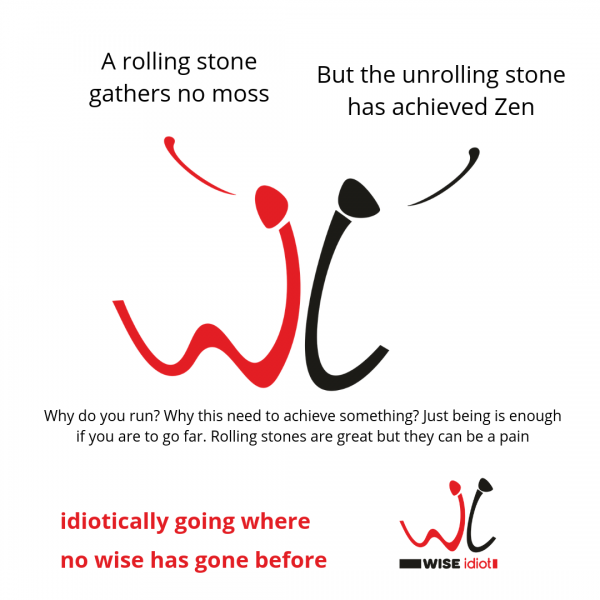 A rolling stone gathers no moss
Instead of running, isn't it better to be just be and let the world come to you? But is that meaningful enough for us to hold dear and cherish.
It also bring forth a moot question, what is energy and what is Zen? Why can't they both co-exist in ?the same individual?